Corsair K70 RGB Spill Guide
Disclaimer: Follow this guide at your own risk, only proceed if you understand the risks involved. I'm not liable for any damage to you or your keyboard when you follow this guide.
Disassembly
Step 1
Corsair Badge Removal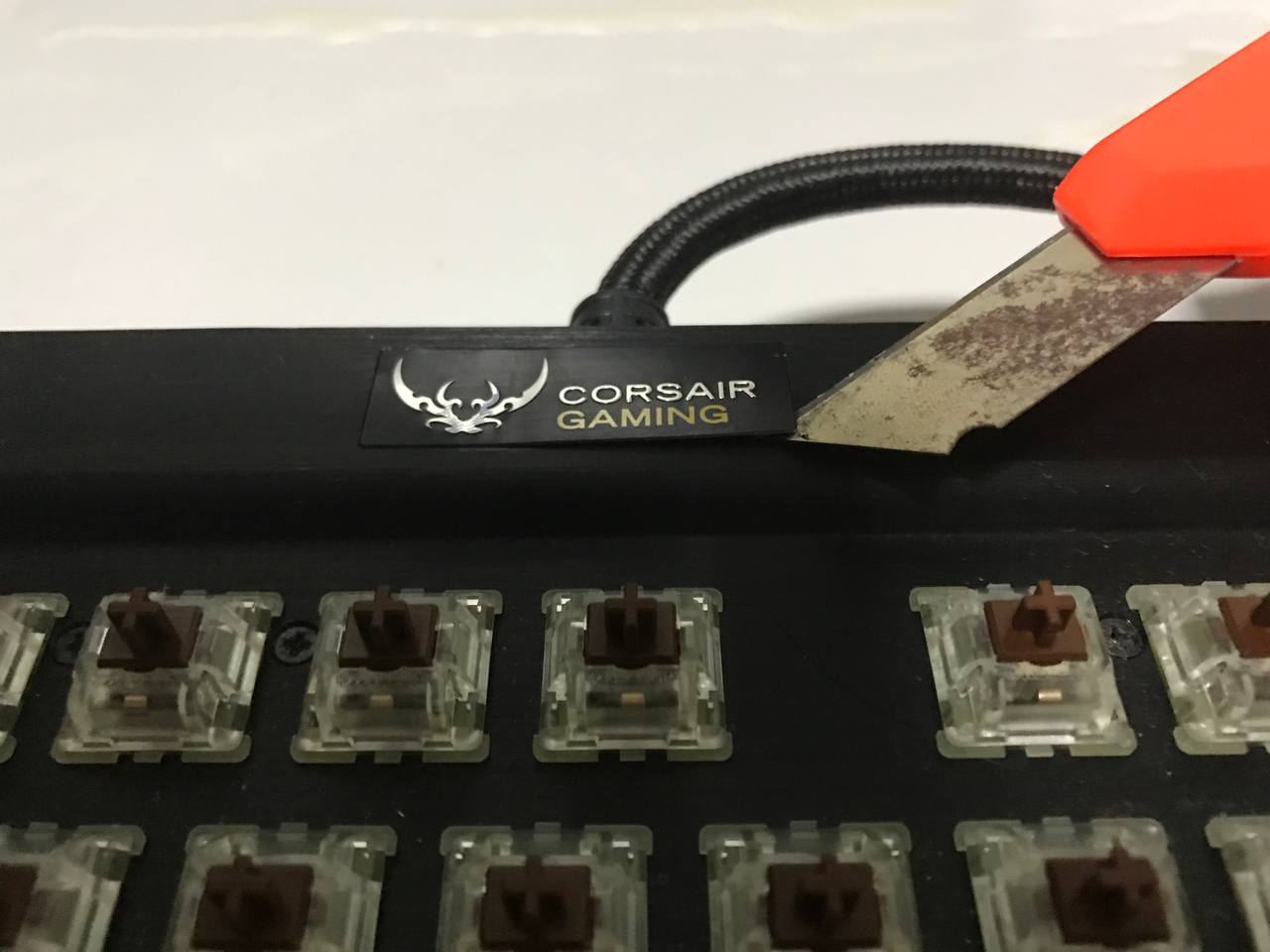 There is a screw hidden under the Corsair badge
Be gentle as the badge may get bent or damaged
Use a pen knife and slowly pry the badge up from one side
Step 2
Volume Wheel Clip Removal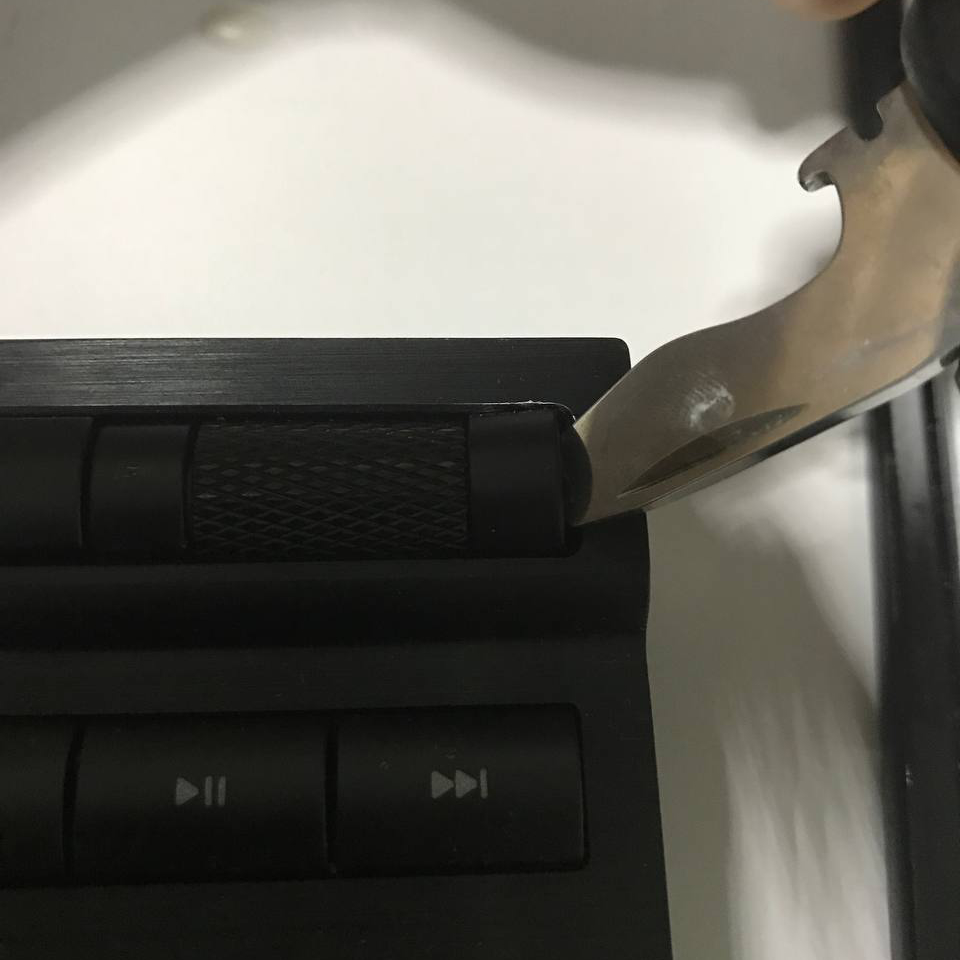 There is a screw hidden under the clip beside volume wheel
Be gentle as the clip or the keyboard may get damaged
Use a thin and blunt object to slowly pry the clip up from one side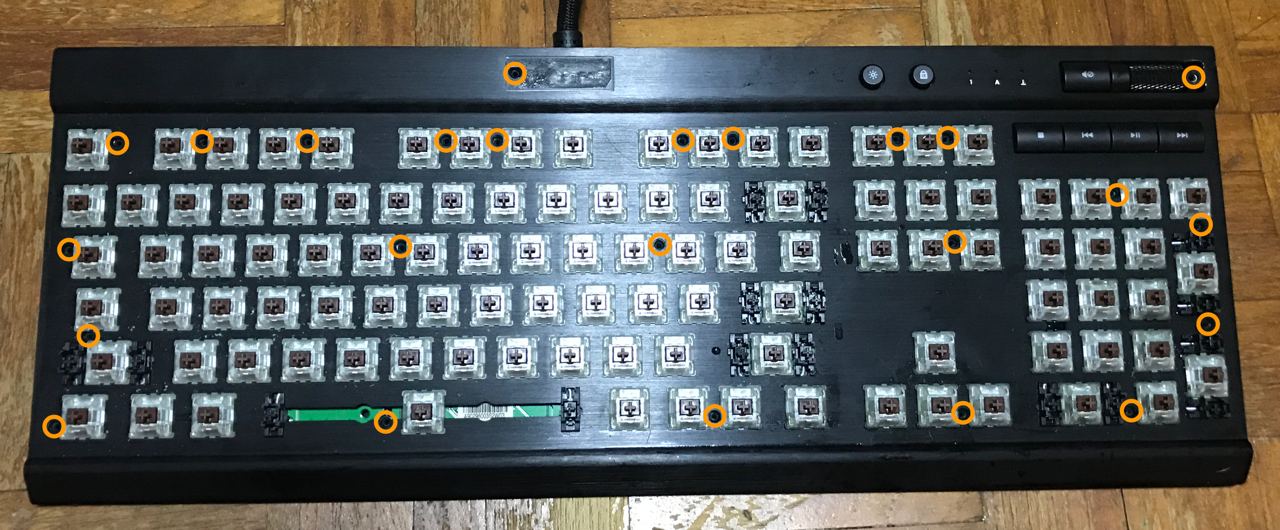 There is a screw hidden under the Corsair badge
Remove all key caps
Remove all 24 screws marked in the picture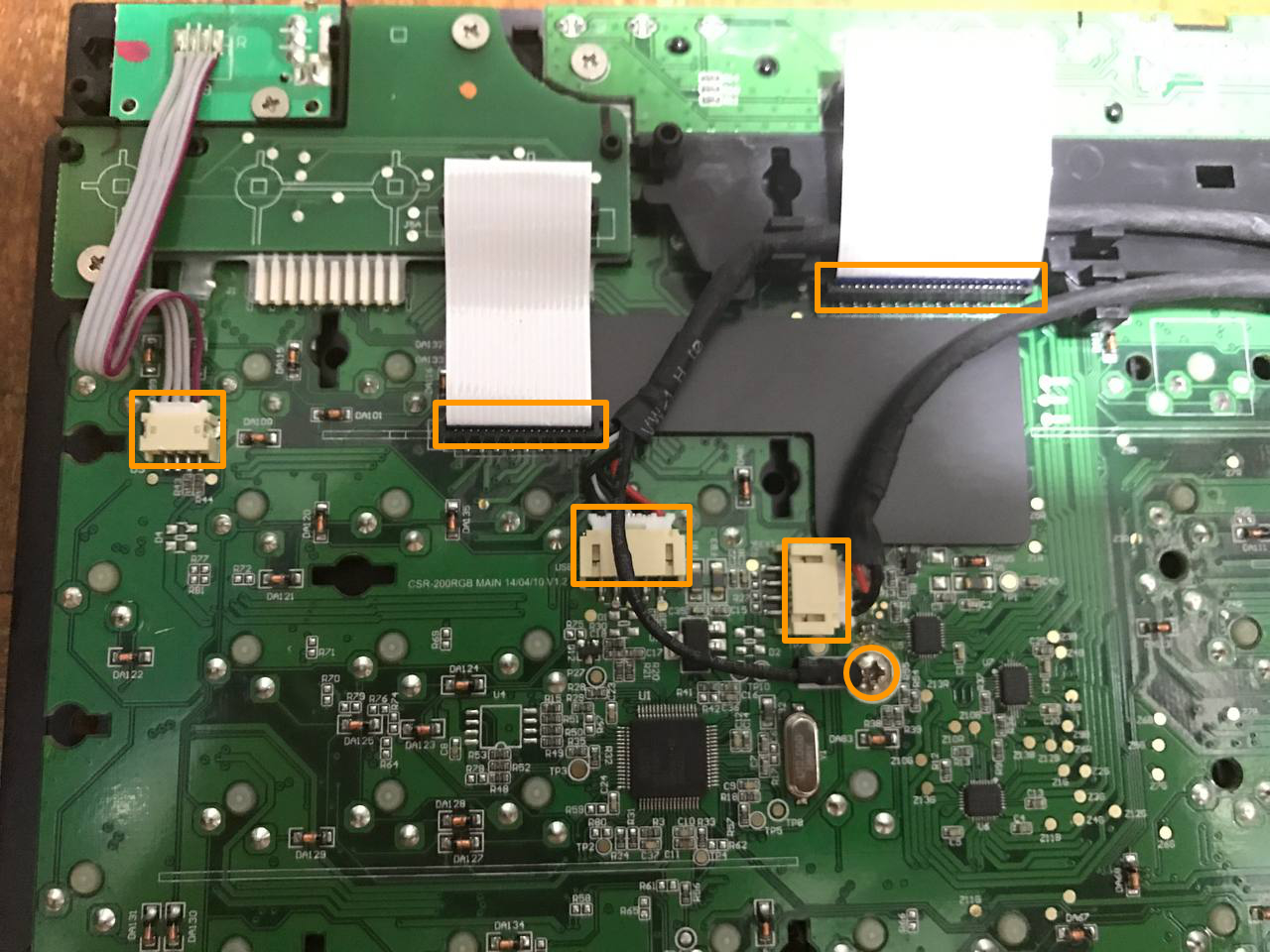 There are two ribbon cables, two connectors and one screw
Unplug the connectors
Slowly remove the ribbon cables
Unscrew the wire
And that's it! You should be able to remove the PCB from the case.
Parts List
24 Black Screws
1 Silver Screws
1 Silicone Pad
1 Translucent LED Cover
Washing
I went a little over board with the washing the keyboard by just simply running it under water. I have done it twice before and the keyboard is still working till this day (Apr 2021).
*However, if you are worried that the the PCB may get damaged or water may get into the switches. Do not follow what I did below.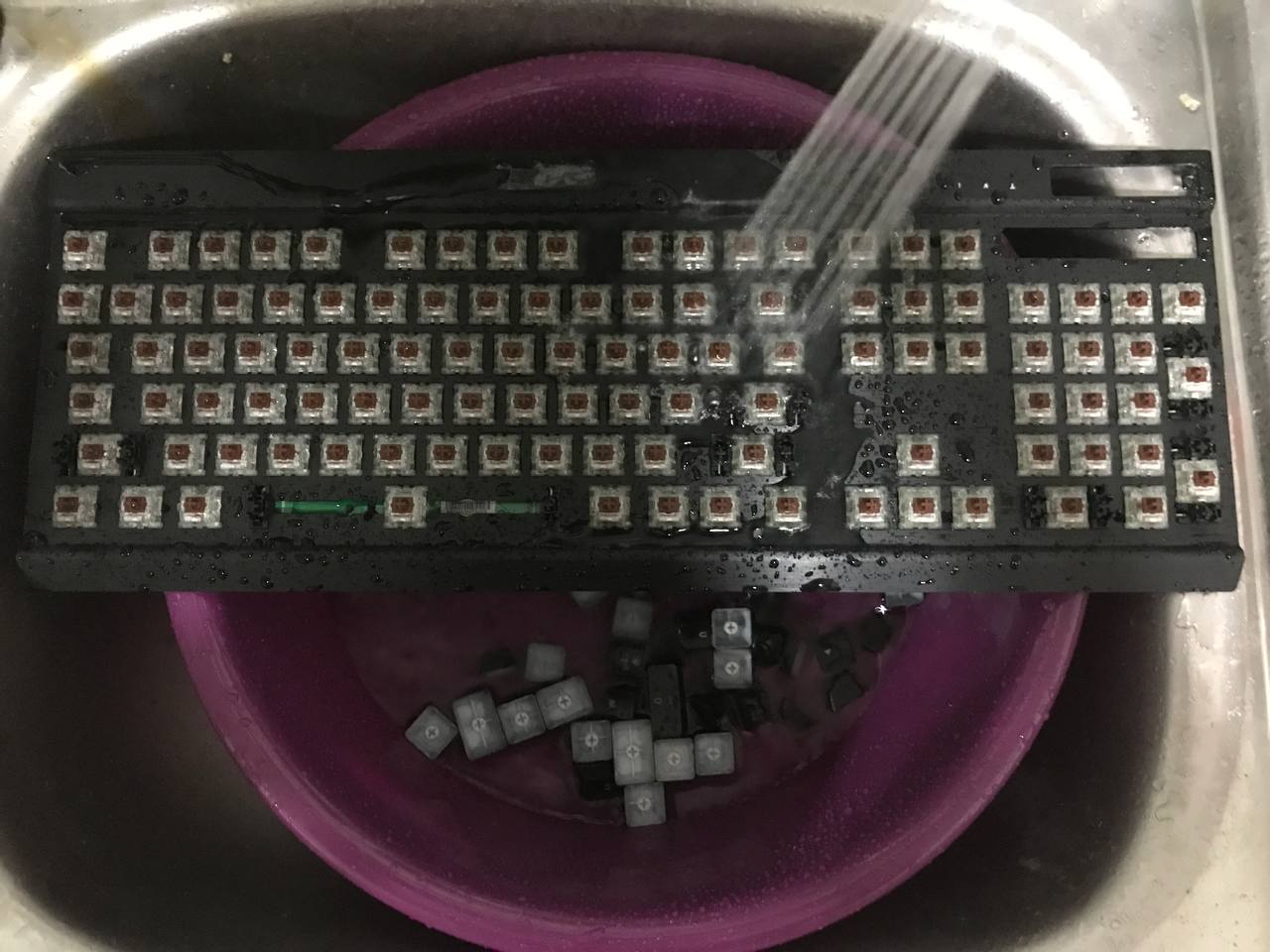 Some of my switches were sticky and I was too impatient to clean them individually so I ran them under the water.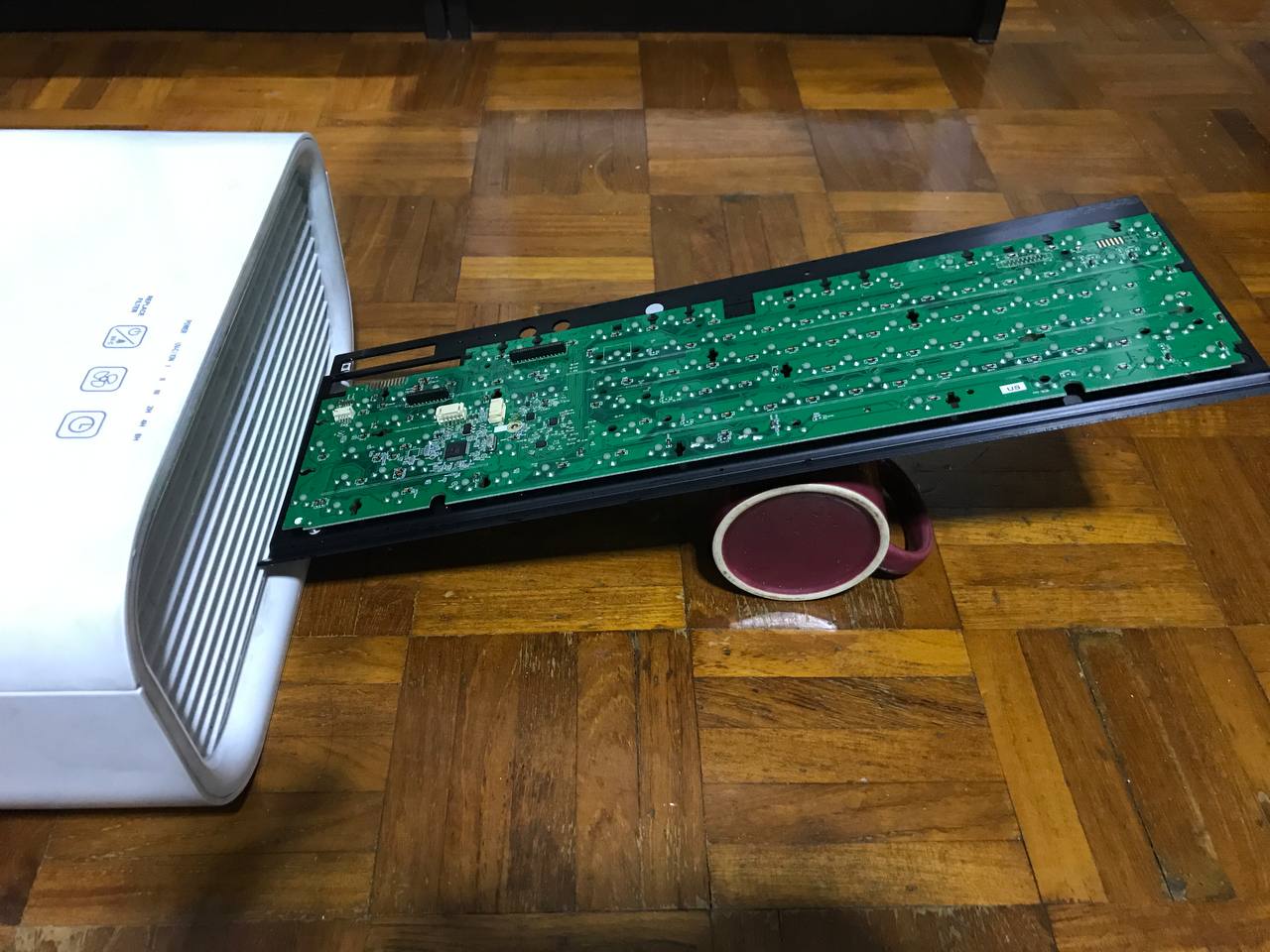 Let the keyboard and its switches dry over a couple of days.
To speed up the process I used an air purifier to blow air through different angles of the keyboard.
Reassembly
Step 7
Reattach Internal Connectors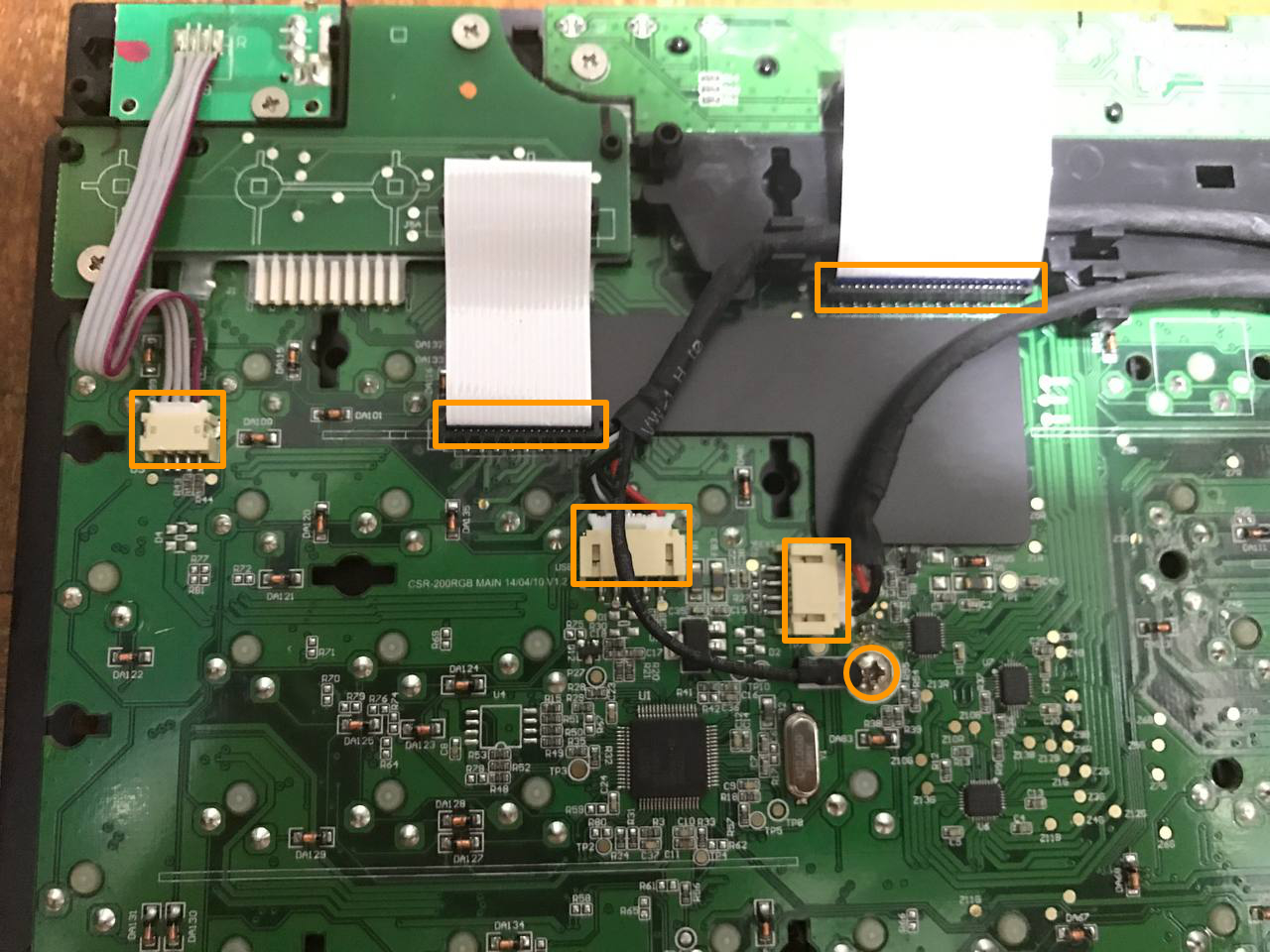 Reattach all the internal connectors and screws that were removed in Step 4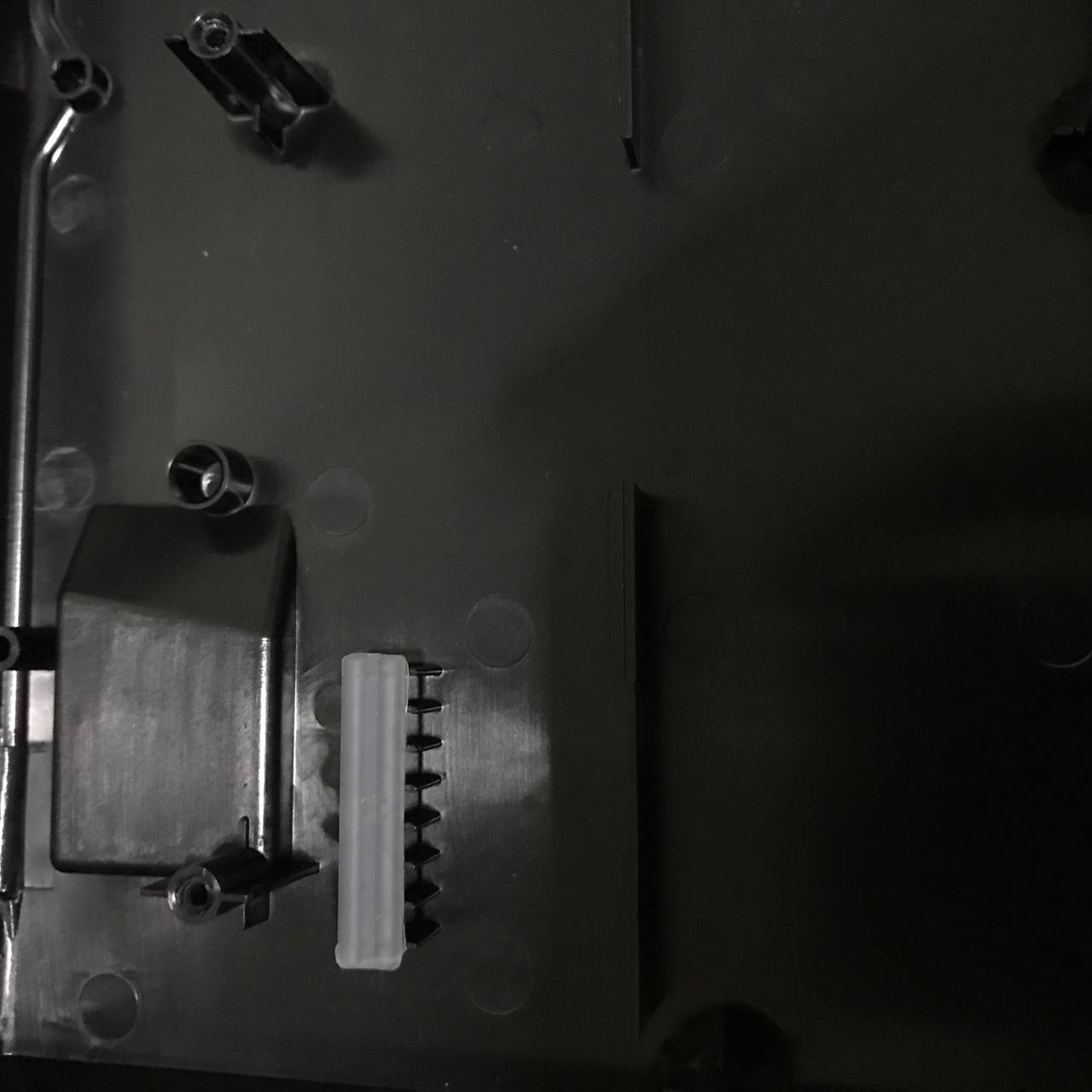 Silicone Stopper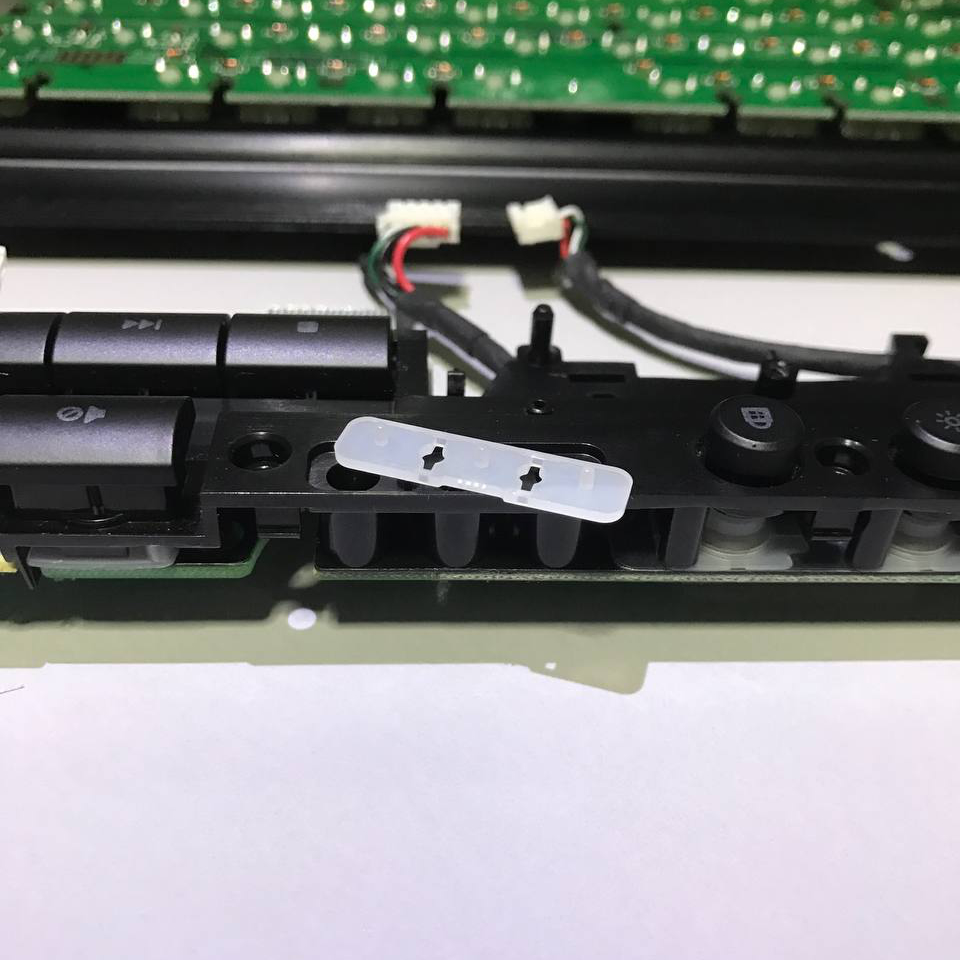 LED Cover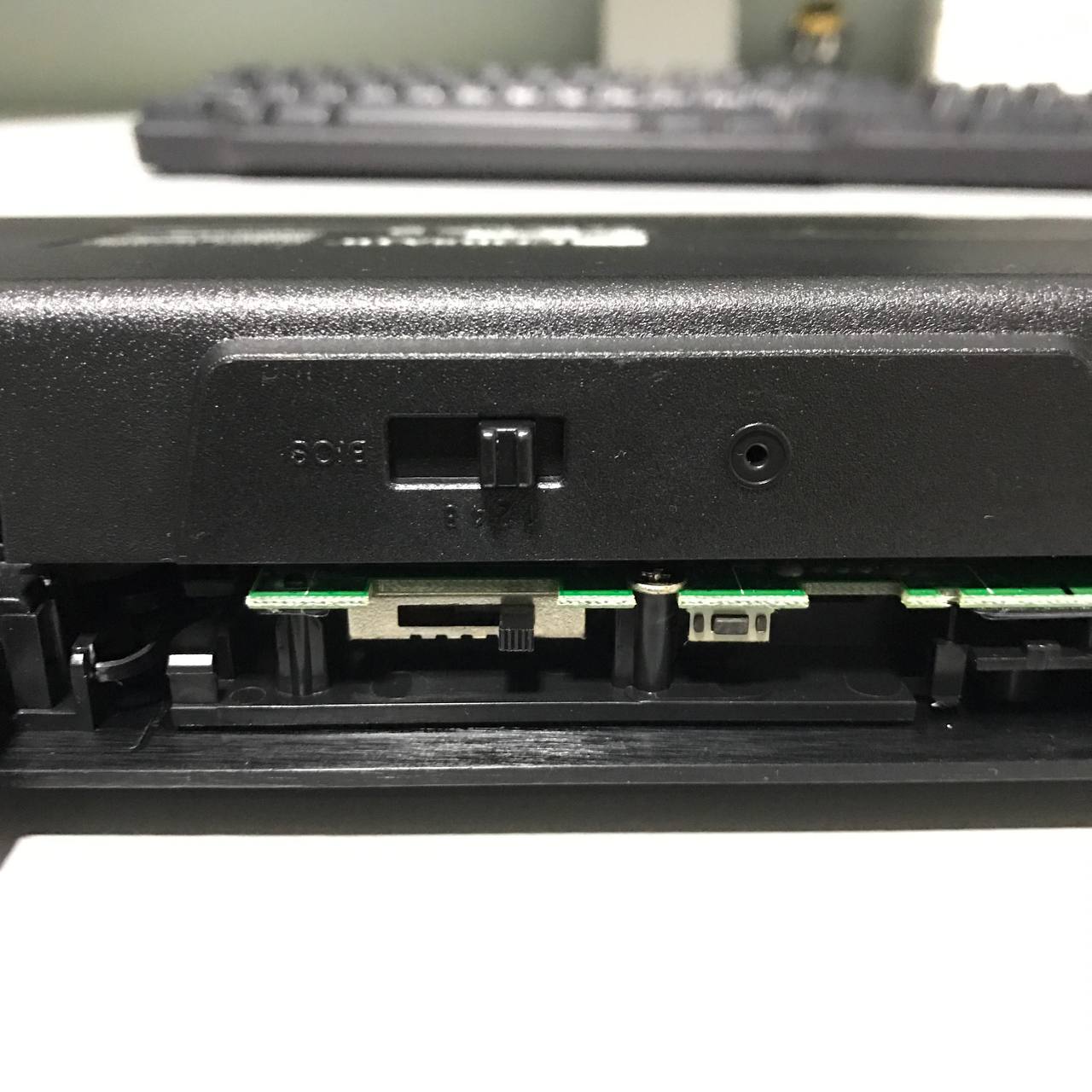 Switch Alignment
Ensure that the Silicone Piece, LED Cover and Switch cover is aligned with the switch before closing the keyboard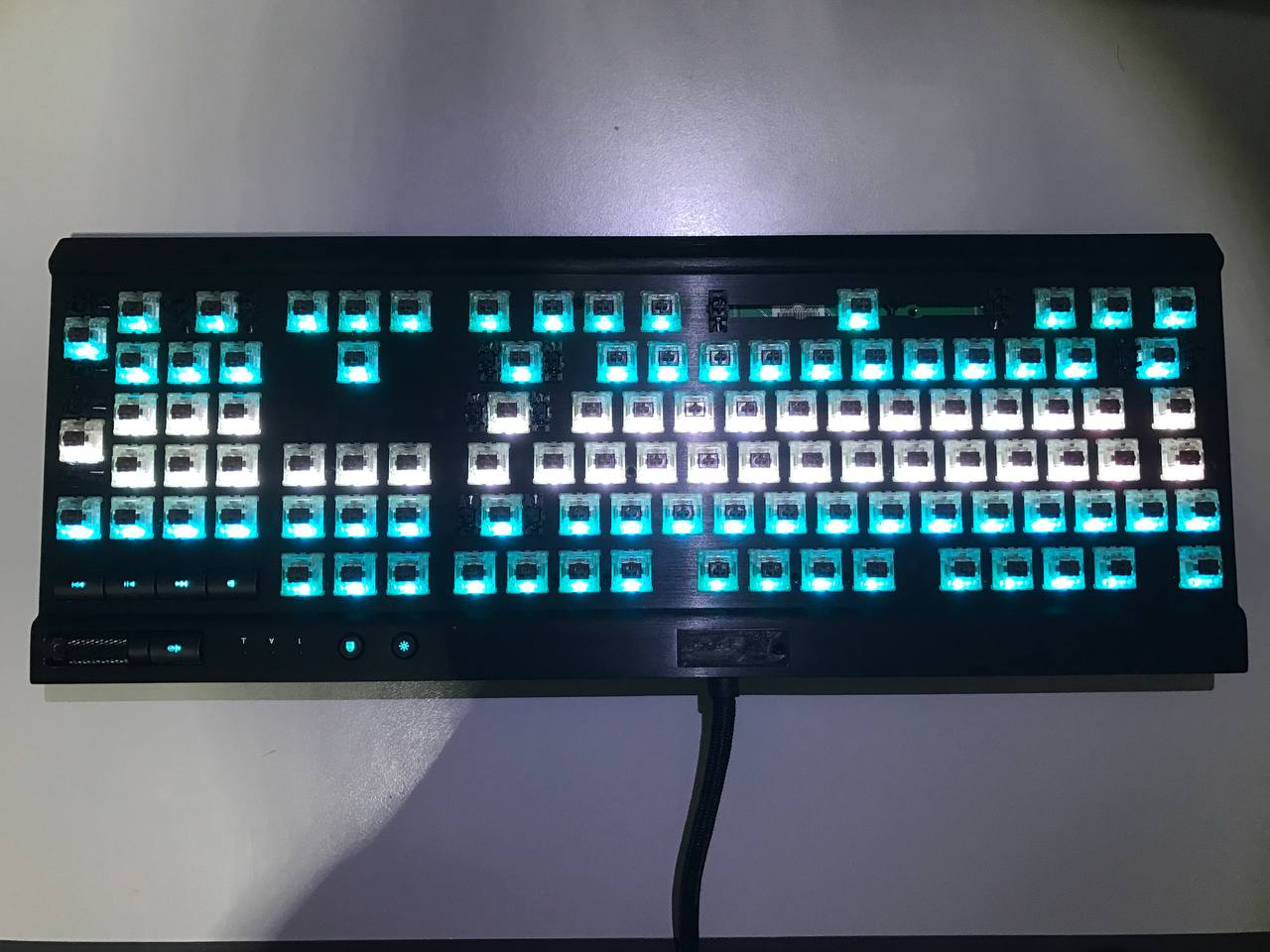 Perform a quick test to verify that the keyboard is able to power up and that all switches are working.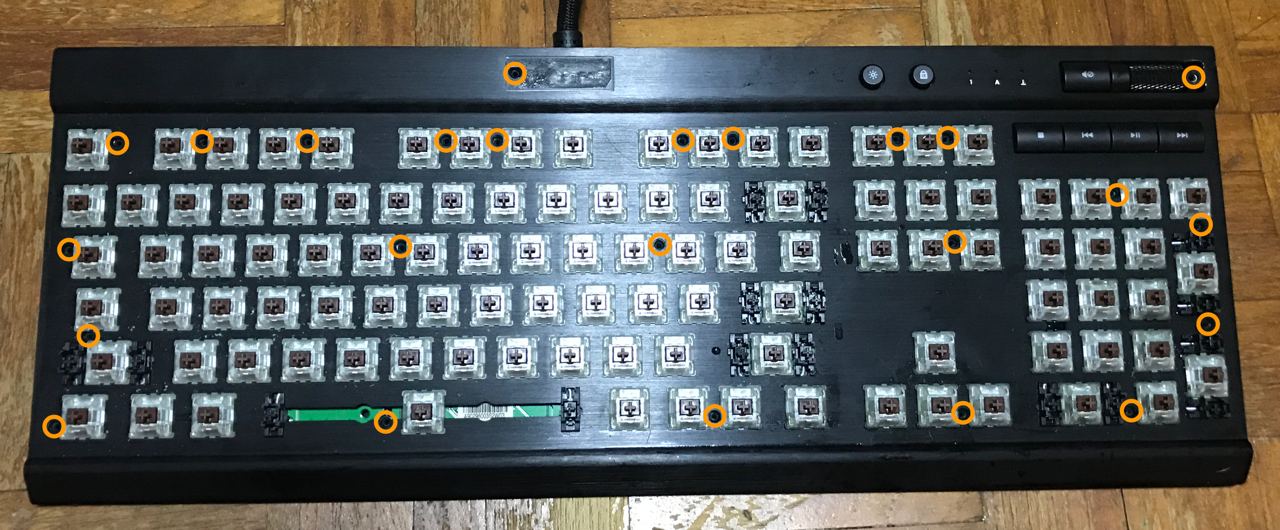 Reinsert all 24 screws marked in the picture
Paste the Corsair badge
Replace the clip beside the volume wheel
Step 10B
Touch Up (Optional)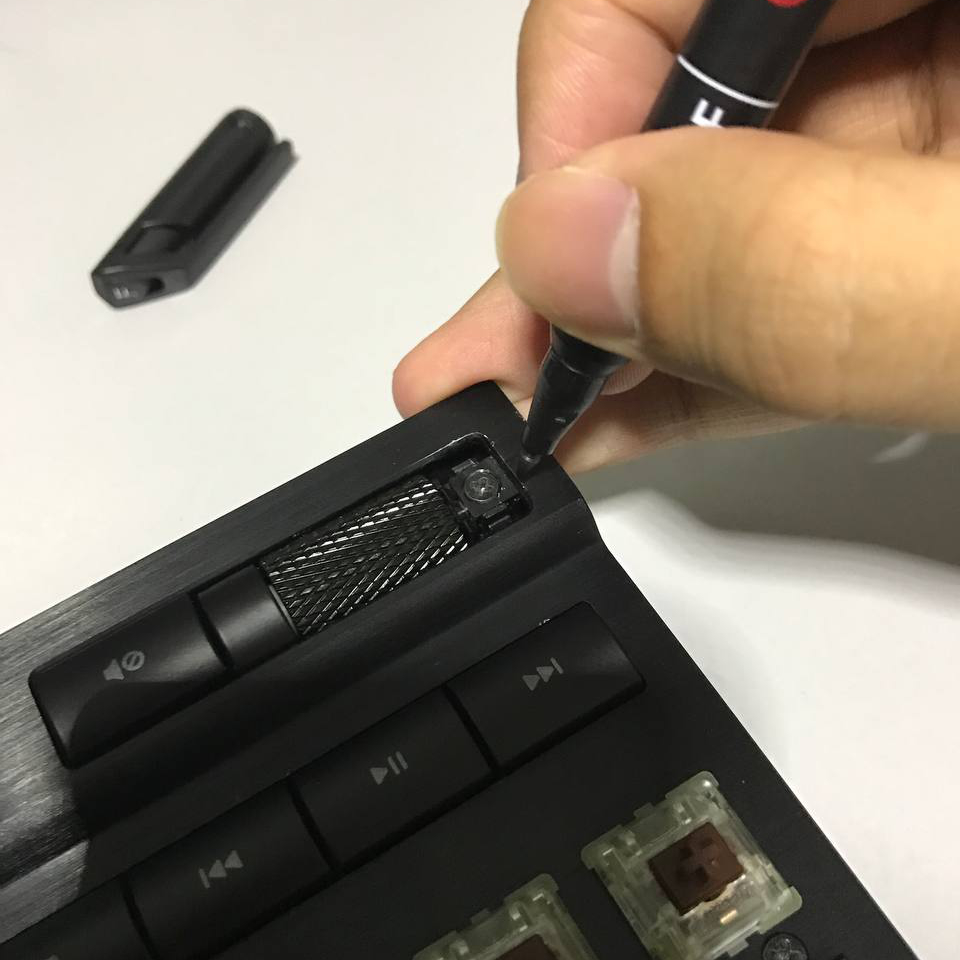 If the area surrounding the volume wheel clip was scratched during the removal process.
You may want to use a black marker to cover up the scratches.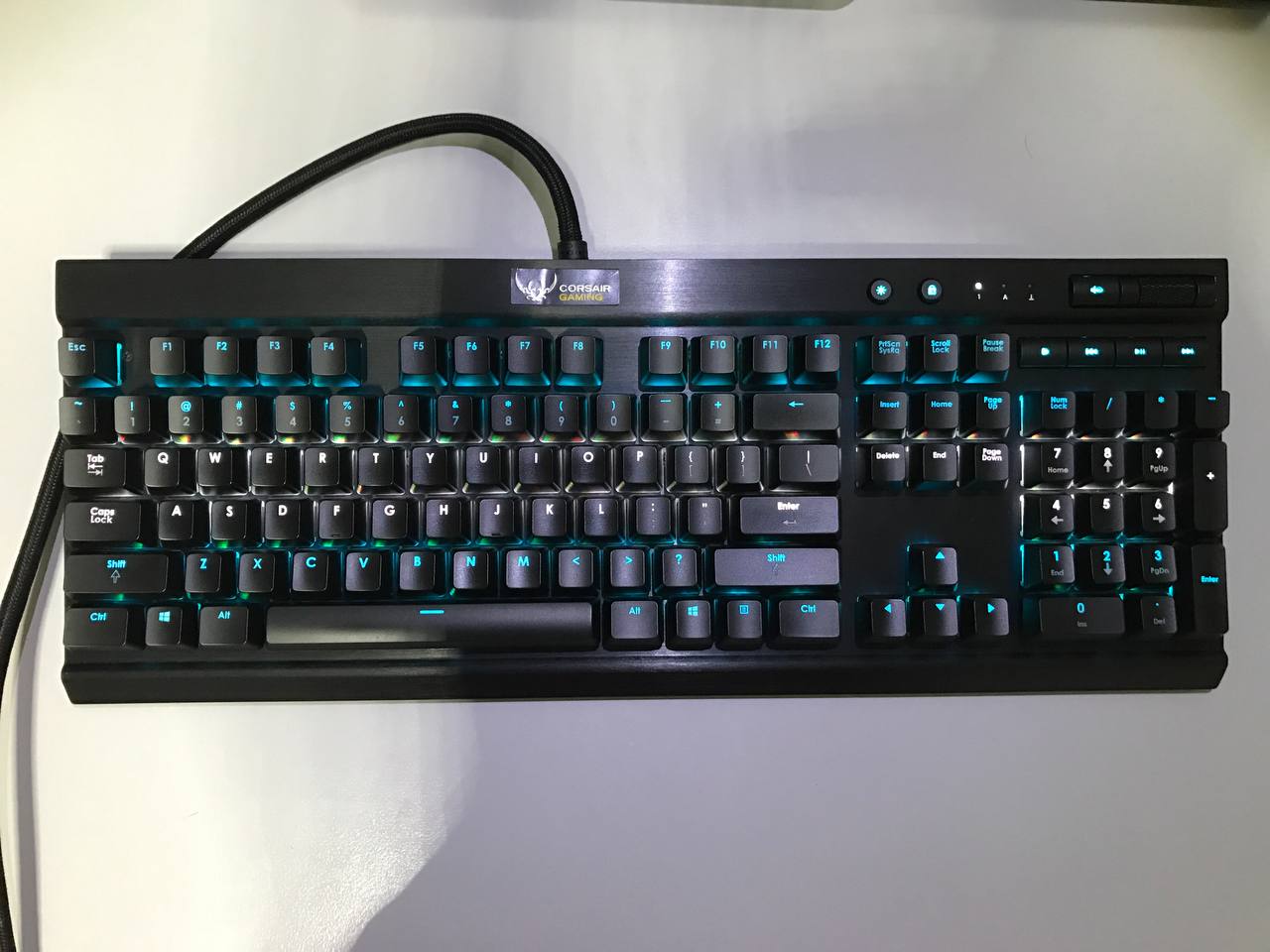 Replace the key caps and you're done!